Make your store or displays more attractive
Refreshing Alternatives to Refurbish Existing or New Locations
INPS works closely with the design community to create memorable experiences that reinforce your environment and brand.
INPS Graphics is an interior signage manufacturer capable of transforming architect designs into real life masterpieces.
Not only do we manufacture, we work through the entire program to meet the customers requirement.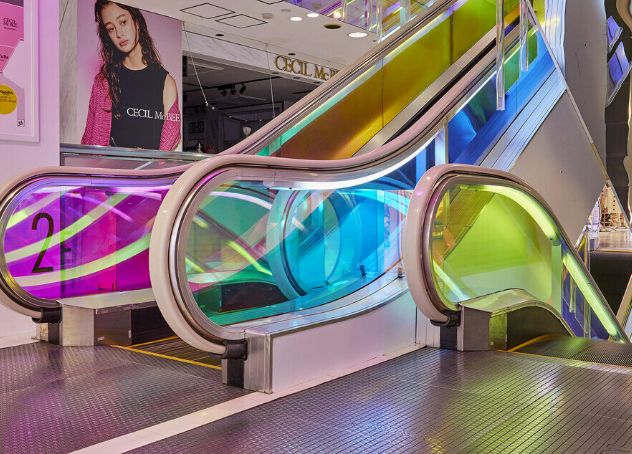 3M™ DICHROIC™ Glass Finishes
3M™ DICHROIC™™ Glass Finishes DF-PA offer a way to create unique, everchanging color on many interior and exterior building glass surfaces. Influenced by the color  of the substrate, these transparent Products provide a dichroic color effect, meaning they appear to change color when viewed at various angles.
Expected Performance Life of 10 years for interior applications on non-perimeter glass, 7 years for interior perimeter glass, 5 years for vertical exterior glass.
Custom hoarding sign solutions help keep your job site safe.  During retail real estate renovations, use 3M graphic films to communicate to those who passerby.
Trust INPS with your construction sign programs, in business since 1966 and we cover North America.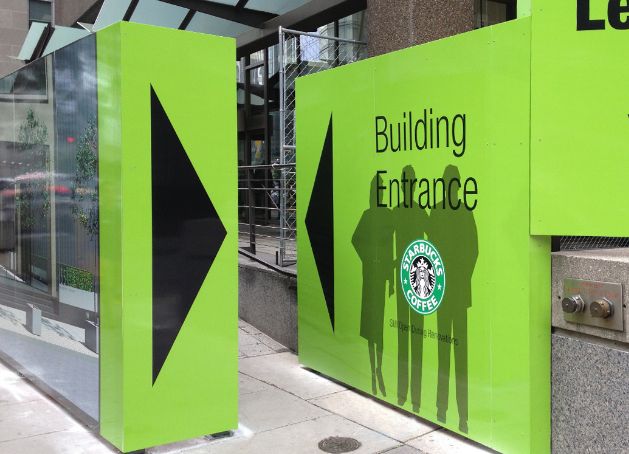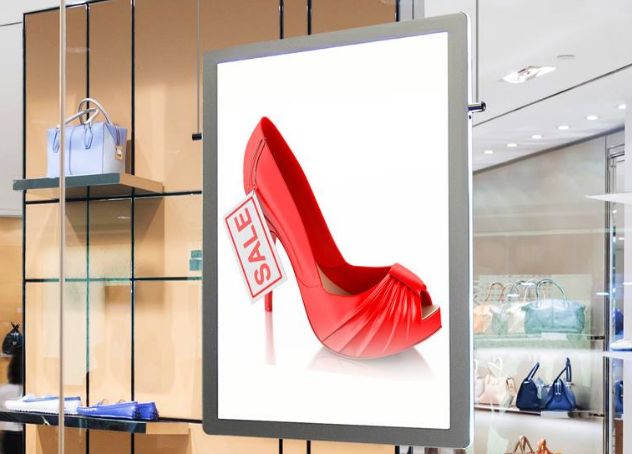 INPS provides standard merchandising and small signage for the retail industry.  Products such as hours of business signs, window logos, visual barriers,  changeable posters, mounted or floor standing custom brochure holders as well as wall, floor and window graphics.
Working with INPS, you know that a warranty is included with your product.
Storefront Window Graphics
Bold and bright printed window film for your retail stores or offices.  Short or long term film that can send powerful messages to those that passerby.
Attract customers with window graphics that will stand out from the rest.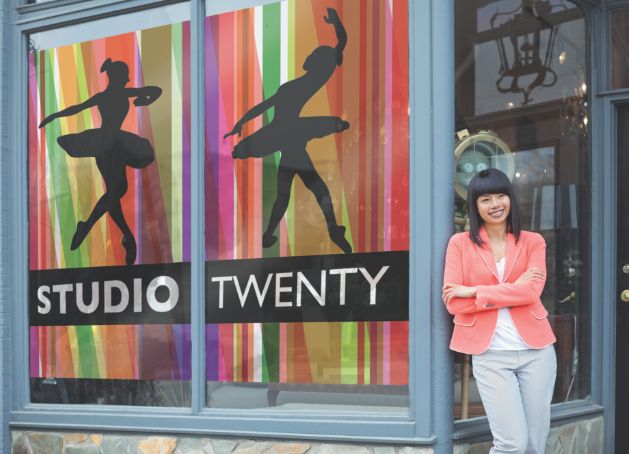 "Not only does INPS manufacture and deliver products of the utmost quality, but we also back them up with warranted installations."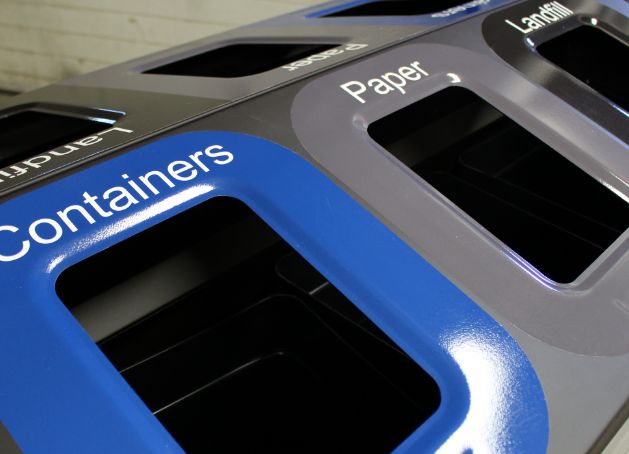 INPS can supply decals and overlays for your retail store. Decals help to identify your product, improve brand awareness and communicate instructions about your products.
INPS takes into consideration temperature, abrasion, chemicals, graffiti, UV fading and other elements when creating the end product.
TRANSPORTATION   I   RETAIL   I   HEALTHCARE & EDUCATION   I   CORPORATE   I   HOSPITALITY   I   FINANCE   I   GOVERNMENT